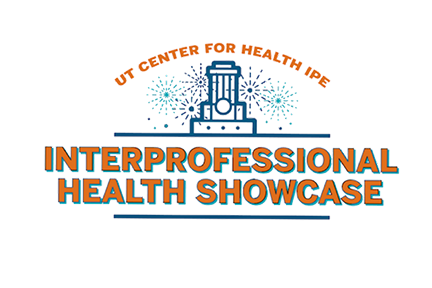 5th Annual Interprofessional Health Showcase
Celebrating health-related research and projects from students and residents 
The Center for Health Interprofessional Practice and Education hosted its 5th Annual Interprofessional Health Showcase on April 14, 2023. Students and residents presented their work in the Texas Union Ballroom and award finalists presented their work to an interprofessional committee of judges and showcase attendees via Zoom. All projects pertained to person-centered care and/or population health and fell into one of the following categories: research, quality improvement, community engagement, and health innovation projects. 
Welcome to the Interprofessional Health Showcase Website!
The 5th Annual Interprofessional Health Showcase was held on April 14, 2023. This event celebrated projects that advanced population health and person-centered care, provided a forum for students and residents to present their work, and demonstrated UT Austin's strong community partnerships. Our next showcase will be held in April 2024; stay tuned for the exact date. 
Showcase Program (includes a listing of all posters)
Schedule for April 14, 2023
Oral Presentations Session 1 [10:00a - 11:00a]: Award Finalists in the Research Category
Format: virtual synchronous via Zoom
Session Moderator: John Luk, MD, Assistant Dean of Interprofessional Integration, Dell Medical School
Oral Presentations Session 2 [11:15a - 12:15p]: Award Finalists in the Community Engagement and Health Innovation Categories
Format: virtual synchronous via Zoom
Session Moderator: Veronica Young, PharmD, MPH, Director, HIPE Center, UT Austin, and Clinical Professor and Director of IPE and Community Engagement, College of Pharmacy
Poster Session [12:00p - 1:30p]
Format: in-person at the Texas Union Ballroom
80+ health-related projects will be presented by student and resident authors
Meet with authors to learn about their projects
VOTE for your favorite poster
Opportunity to meet with event sponsors and various health professions schools
Digital Poster Gallery
Format: virtual asynchronous
Available for viewing 4/14 to 4/24 - viewing has been extended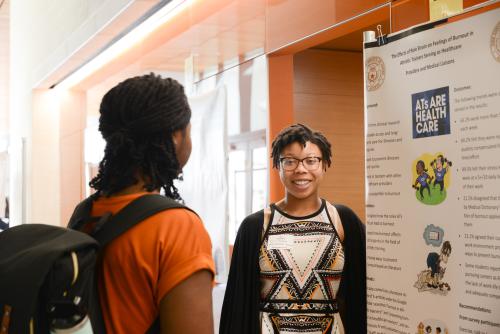 We Gratefully Acknowledge Our Event Sponsors
Thank you to H-E-B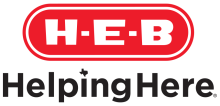 Thank you to CVS Health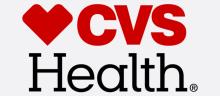 Thank you Walgreens

Award Winners
Award Finalists and Winners
Digital Poster Gallery
Information for Authors
Abstracts have been reviewed by an interprofessional committee. All 1st authors have been notified about their abstract's acceptance status. If you are an author and have not been notified about your project, please contact us asap: healthipe@austin.utexas.edu. To read about the abstract submission process, click here. 
Timeline: 
2/19/23: Abstracts are due - DONE 

2/27/23: IP committee starts reviewing abstracts - DONE 

3/13/23: Abstracts have been reviewed - DONE 

3/15/23: 1st authors are notified about their abstract's acceptance - DONE 

3/22/23: Authors receive their unique poster numbers & award finalists will be notified DONE

4/8/23: Digital posters are due DONE 

4/12/23 Posters for presentation should be printed by this date 

4/14/23: Posters are presented in-person at the Interprofessional Health Showcase 
Poster Guidelines
If your abstract is accepted, you will be asked to present your poster in-person at the Texas Union Ballroom on 4/14. You will also upload it to a virtual poster gallery. Design your poster using the required dimensions as listed below.
Due date for the digital poster (in PDF) to the organizer: 4/8/2023, 11:59 PM

You must name your PDF using the following the convention: "poster number, last name of 1st author."
You will receive your poster number after you are notified of acceptance. 
Once you receive your poster number and finish your digital poster, you may upload it to our portal here. 

Bring your printed poster to the Showcase the morning of 4/14. More details to come
Required poster dimensions:
Vertical (height): must be 42"

(see section on "poster frame" below)

Horizontal (width): must not exceed 72",

which means it can be shorter (e.g., 48", 60")

Recommendations

Check with your supervising faculty to determine how best to decide on the width of your poster and where to get your poster printed. 

The poster dimension is impacted by the printer's capability and the cost to print.

Poster turnaround time varies by print shop and the volume of jobs they receive.  You may need to submit your poster for printing earlier than anticipated.

Identify ahead of time where you plan to have your poster printed.

If your program does not provide poster printing, you may check with UT Austin services, including the PCL and UT Document Solutions

You're advised to send your poster for printing before 4/8 to get it back in time for the Showcase on 4/14.

Click here to view guidelines and see the frame that you'll be using to hang your poster. 
Poster Frame
Poster frames at UT are metal bars with no backing.

Posters will be binder clipped to the frame; therefore, having the correct height ensures your poster can be clipped to the bars at the top and bottom. Please email us to request more info and images of these frames. 

Most posters will be hung back-to-back in the frames meaning your poster will be clipped with another poster on the other side. Following poster dimension guidelines is essential.