Mission
Lead innovative interprofessional education, practice, and scholarship that advances collaborative person-centered health care and population-oriented health.
Vision
Transform health care by developing an internationally recognized center that prepares interprofessional leaders and conducts scholarship in collaborative practice and system innovation.
People
The Center for Health IPE collaborates with a diverse network of professionals who are passionate about promoting collaborative learning and practice.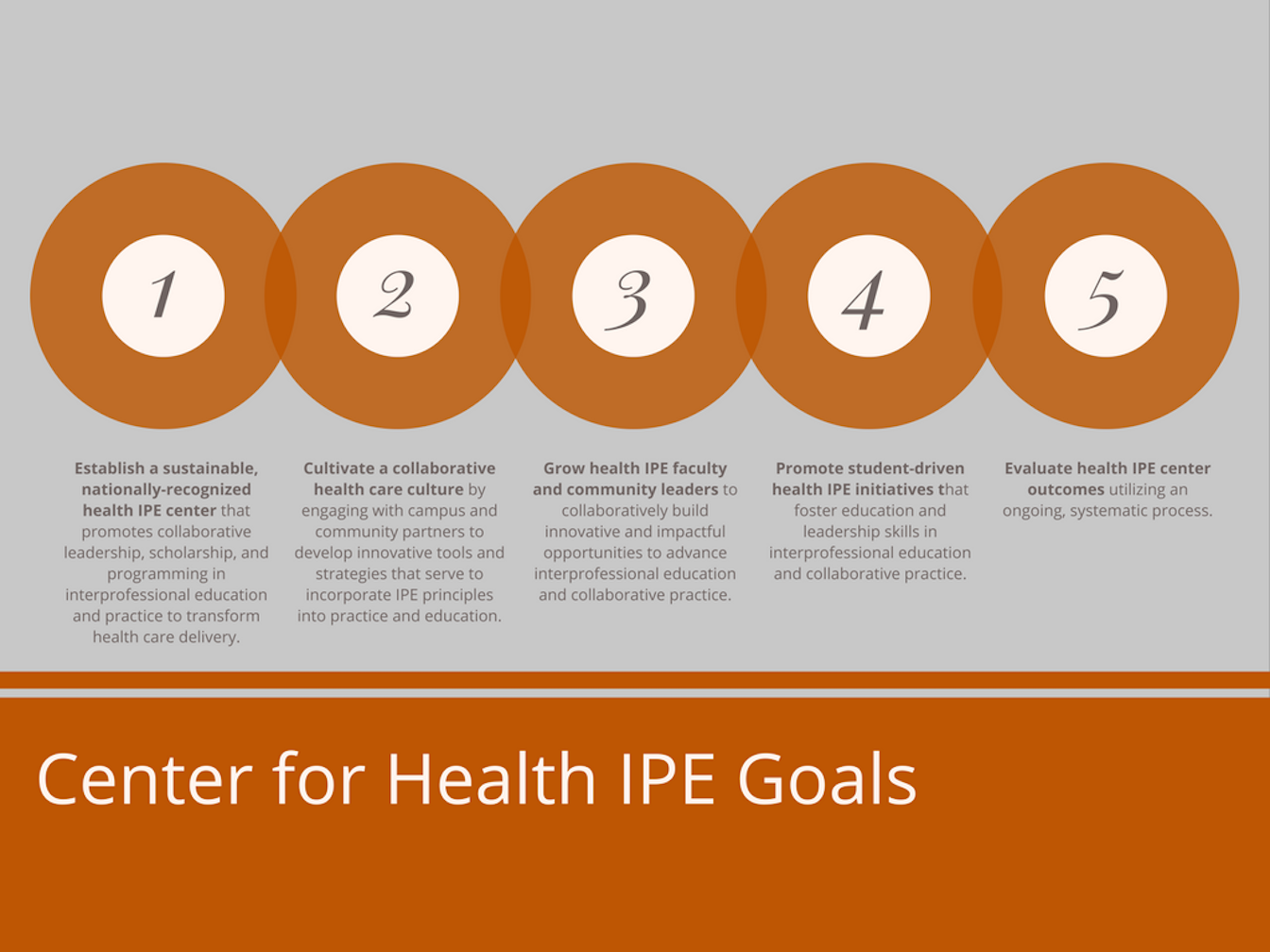 Our Story
UT
launched
the Center for Health IPE with approval and start-up funds from the Office of the Executive Vice President and Provost. Prior to this launch, faculty champions spearheaded innovative interprofessional learning opportunities in health programs across campus. These efforts were strengthened by Health Resources and Services Administration (HRSA) program grants and bolstered by Dell Medical School's presence that emphasized IPE as a part of its vision. The four deans of UT's health professions schools -
M. Lynn Crismon,
PharmD (College of Pharmacy),
Clay Johnston
, MD, PhD (Dell Medical School),
Alexa Stuifbergen
, PhD, RN (School of Nursing), and
Luis Zayas
, PhD (Steve Hicks School of Social Work) - stressed the need for a central IPE body on campus. They worked collaboratively with faculty champions at each school to see the Center for Health IPE come to fruition. These four health professions schools continue to be strong partners with the Center for Health IPE, with leadership from each school providing oversight and support for its operations and vision.