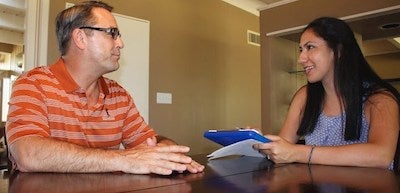 A speech-language pathologist (SLP) is a licensed health care professional who has a master's degree from an accredited university that includes combined academic and clinical coursework. Post-graduation, the SLP graduate completes a clinical fellowship year where (s)he works directly under the supervision of a fully credentialed clinician before becoming fully credentialed themselves.  
SLPs provide intervention to include both assessment, diagnosis, treatment, education, and counseling across the lifespan to those who have communication and/or swallowing delays or disorders and their caregivers. The SLP's patients may have difficulty in any of the following areas: voice, speech, fluency, language expression, language comprehension, pragmatic function, swallowing and/or require the use of alternative augmentative communication (AAC) devices.
Where can I find a speech-language pathologist?
Private practices

Physicians' offices

Hospitals

Schools

Colleges and universities

Rehabilitation centers, long-term and residential health care facilities
Resources: