Published:
October 14, 2022
FOR IMMEDIATE RELEASE       
Contact: Lauren El-Assad
lauren.el-assad@austin.utexas.edu, 512.471.9606
UT Austin Launches Inaugural Health IPE Day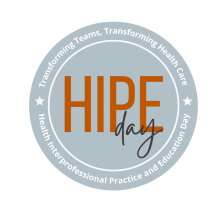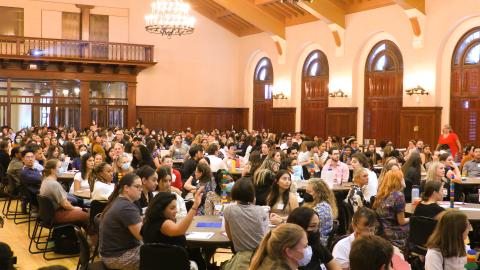 AUSTIN, Texas — On September 23, 2022, over 420 students and faculty from UT Austin's health professions programs came together to start developing the competencies essential for effective collaboration on an interprofessional health care team during the inaugural Health Interprofessional Practice and Education (HIPE) Day.
This  interactive event, led by the Center for Health Interprofessional Practice and Education (CHIPE), convened students from athletic training, audiology, dietetics, medicine, nursing, pharmacy, psychology, social work, and speech language pathology to learn an evidence-based system of teamwork strategies and tools in health care practice. Faculty and practitioners from all programs served as facilitators to mentor 48 interprofessional teams.  Veronica Young, PharmD, MPH, director of CHIPE, and Dan Richards, MD, Dell Medical School, led teams through simulations and discussions. To commemorate this special occasion, leaders across UT Austin were in attendance, including: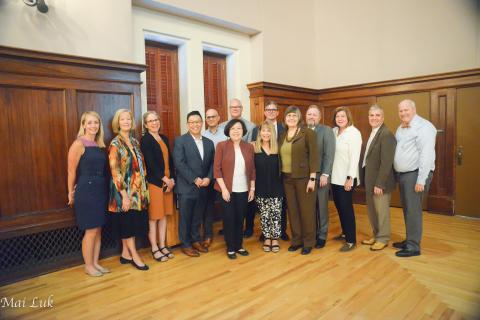 Office of the Executive Vice President and Provost
Sharon Wood, PhD, Provost  
College of Education
John Bartholomew, PhD, Associate Dean of Academic Affairs and Chair, Department of Kinesiology and Health Education, representing Charles Martinez, PhD, Dean
College of Natural Sciences
David Vanden Bout, PhD, Dean

Molly Bray, PhD, Chair, Department of Nutritional Sciences
College of Pharmacy
Sam Poloyac, PharmD, PhD, Dean

Renee' Acosta, RPh, MS, Associate Dean for Academic Affairs
Dell Medical School
Beth Nelson, MD, Associate Dean of Undergraduate Medial Education, representing George Macones, MD, Interim Dean

John Luk, MD, Assistant Dean for Interprofessional Integration
Moody College of Communication
Jay Bernhardt, PhD, MPH, Dean

Raj Koul, PhD, Chair, Department of Speech Language and Hearing Sciences 
School of Nursing
Alexa Stuifbergen, PhD, RN, Dean

Gayle Timmerman, PhD, RN, Associate Dean for Academic Affairs
Steve Hicks School of Social Work
Allan Cole, PhD, Dean

Barbara Jones, PhD, MSW, Associate Dean of Health Affairs; Chair, Dept. of Health Social Work at Dell Medical School
Samuel Poloyac, dean of the College of Pharmacy and administrative dean of CHIPE, welcomed the audience and provided opening remarks.
"HIPE Day is a first-of-its-kind cross-campus experience for health professions students, faculty, and practitioners focused on building interprofessional collaborative practice skills, which are essential to optimize person-centered care in the communities we serve," said Dean Poloyac.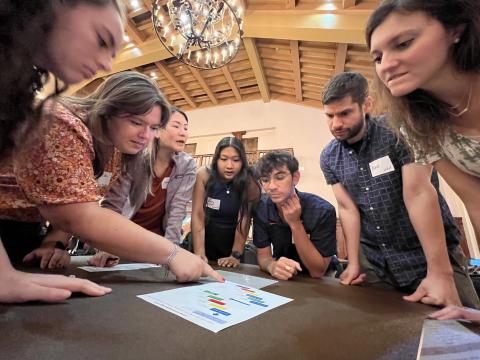 Interprofessional education (IPE) occurs when learners from two or more professions learn about, from, and with each other to enable effective collaboration and improve health outcomes. The next HIPE Day will be held on February 10, 2023 and will focus on health equity. Students that complete all foundation-level requirements will earn the IPE Foundation digital badge, a micro-credential that verifies a learner has gained the foundational knowledge and skills in interprofessional education, qualifying them to engage in more advanced IPE experiences.
About the Center for Health IPE
The UT Austin Center for Health Interprofessional Practice and Education's mission is to lead innovative interprofessional education, practice, and scholarship that advances collaborative person-centered health care and population health. The Center for Health IPE is located in the School of Nursing, 1710 Red River Street, Austin, Texas. Learn more at https://healthipe.utexas.edu and contact healthipe@austin.utexas.edu.